Donald Trump and His Wall Campaign
Here He Here He, Make way for our President Donald Trump
Trump 2016
Donald Trump won the Presidential Election against Hilary Clinton, Winning with 279 electoral votes.
Now all we have to do is, Make America Great again, and Build that wall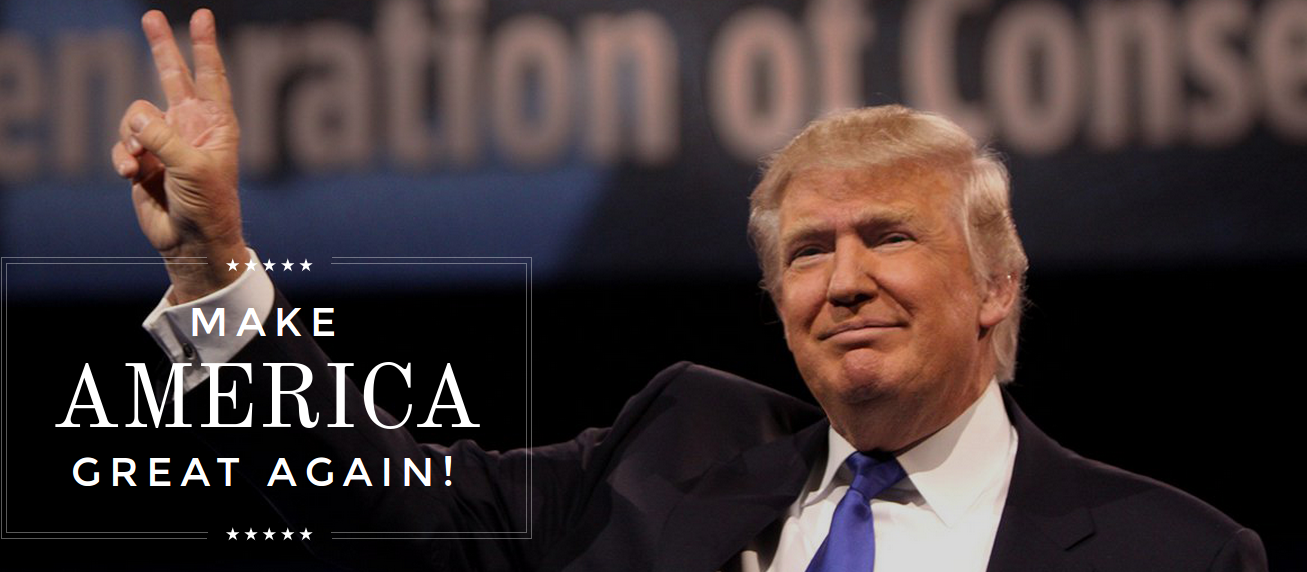 The man that everyone is talking about. Donald Trump. He is running for president and will do anything in his power to win. If he wins he will build a wall keeping all of the Mexicans out, would you want that? Well I am sure you don't but it might not happen, this guy has more respect for Latinos than anyone in the world. He loves women and treats them with all respect, and is "never" racist. Vote for Trump and help make America great agian.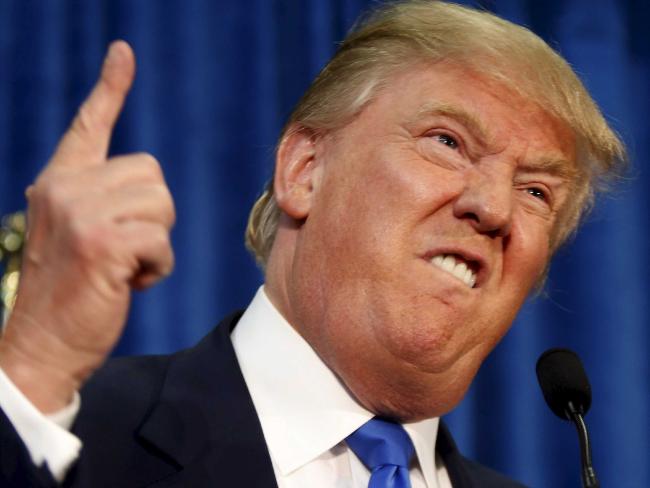 Here Is an Article about Donald Trump's Wall Campaign
Click Or Die
Download or you will Die
Trump goes to visit world leader who once compared him to Hitler, is he jealous?
Donald Trump goes to Mexico and tells them they will pay for and build his wall.
Click to see how it went Or Die
Look at these random pages
If you want to know how the Best team in the NFL is doing Click Here.
Click to see another website about track and field pictures Or Die because they are amazing
Click to see which pet is the best Or Die just cuz
Click to see how smart you are with this math test Or Die because it is hard
Click to see the different Colors of the Rubik's Cube Or Die if you can't solve the cube
If you are hungry look at this to get even more hungry. Click or die of hunger
If you want to know what my daily life is like click to stalk me or die, jk don't stalk me!!!
Click to see a cool and high paying job, or die because it will surprise you
Click to see my "cool" staff it's "funny", or die becuase Donald Trump is in it.
Click to see my "Amazing" Puzzle building skills, or die becuase my skills are better than yours.
Click to see Famous Scorecards or die because they are "fun" things to do
Click to see how to put a video in your html file or die because this is pretty cool.
Click to review on life or die because you won't pass the life exam.
Click to see my blog on Track and Field.
Click to look at this cool website about GHCHS's Track and Field Team.
Check these people out they are amazing
Click here to visit Miguel's website, it is amazing, he is the one who helped me make the Welcome and the loading sign.